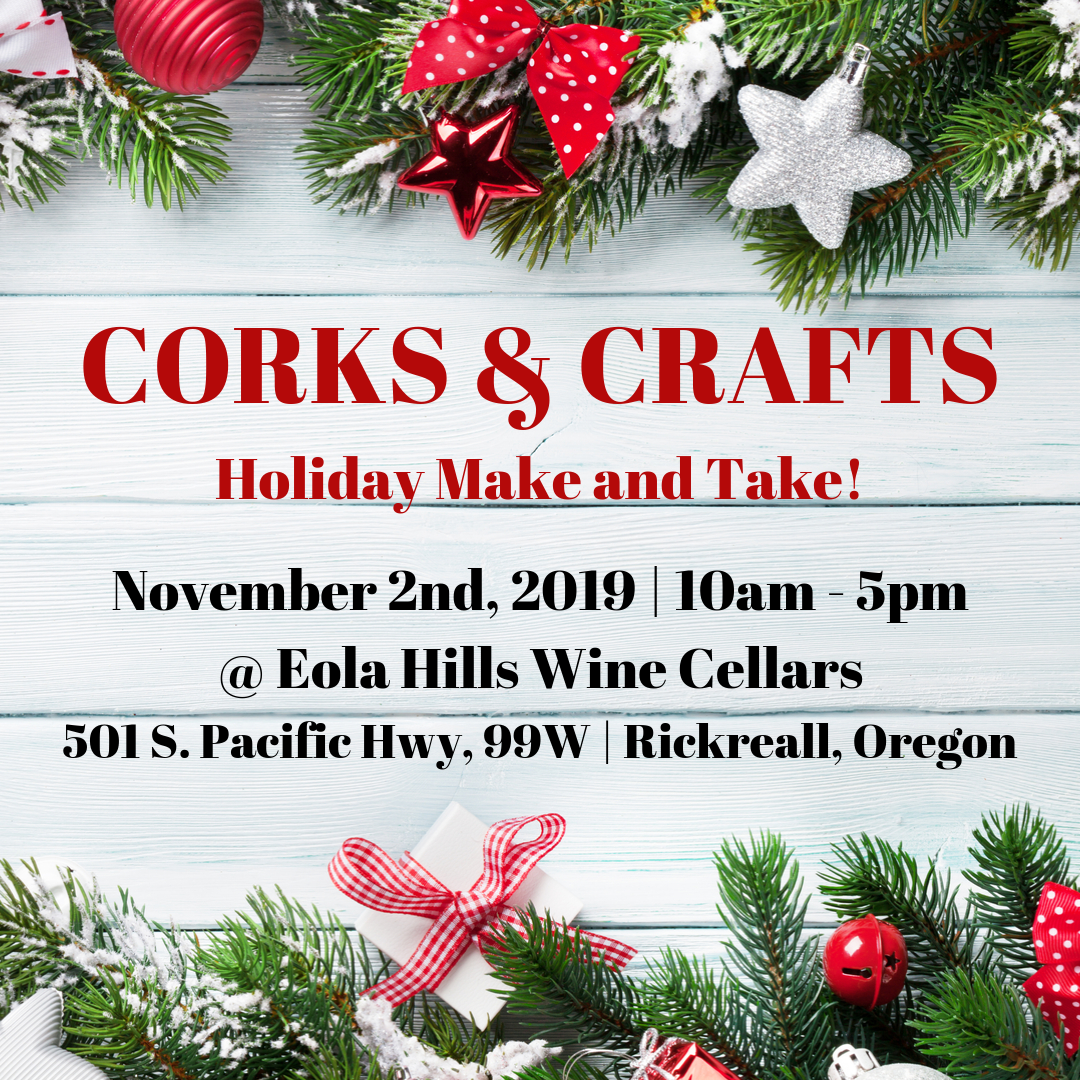 Join us for our first ever Corks & Crafts: Holiday Make & Take event! We've brought the best vendors together for a full day of crafting and shopping. Grabs some friends and knock some holiday to-do's off your list early!
Shop multiple vendors and enjoy a delicious glass of Eola Hills wine while you shop for everyone on your Christmas list.
Homestead Rustics and Whimsies will have a pop up workshop where you can hand make your very own sign or serving tray at the event.
Meet Jodie from Young Living Essential Oils while you hand craft bath salts for your mom or bestie (or you! We won't judge)
Snack on some yummy baked good supporting the Special Olympics while you sip on a glass of Eola Hills Wine.
Handmade leather jewelry, holiday wreaths, pet products, holiday ornaments, home decor and more!
When you need a break Gypsy Traveling Nail Salon will be on site to freshen up your toes, fingernails or treat yourself to a spa mask. Text 503.535.9655 or email randee.madrid@gypsynailsalon.com to make your appointment!