Coronavirus Response
Eola Hills is committed to doing our part to help slow the spread of the Coronavirus. Our incredible Tasting Room staff will be making extra efforts to ensure your experience is free of worry and concern through extra disinfecting measures and enforcement of social distancing guidelines. We ask for patience and cooperation from you as our employees navigate these unprecedented learning curves as gracefully as possible. To view our COVID19 Safety Measures & Guidelines for safely visiting Eola Hills Wine Cellars, click here.
Legacy Estate Vineyard | Experiences
1600 Oak Grove Road, Salem, Oregon | 503.362.1546
Make A Reservation | Virtual Tour
Current Hours:
New Temporary Hours: Wednesdays-Sundays
Reservations strongly recommended
Reservation Seatings at 11am, 1pm, 3pm
* Currently all service is held outdoors. See below for more details.
* Walk-Ins are accepted, but priority is given to those with reservations.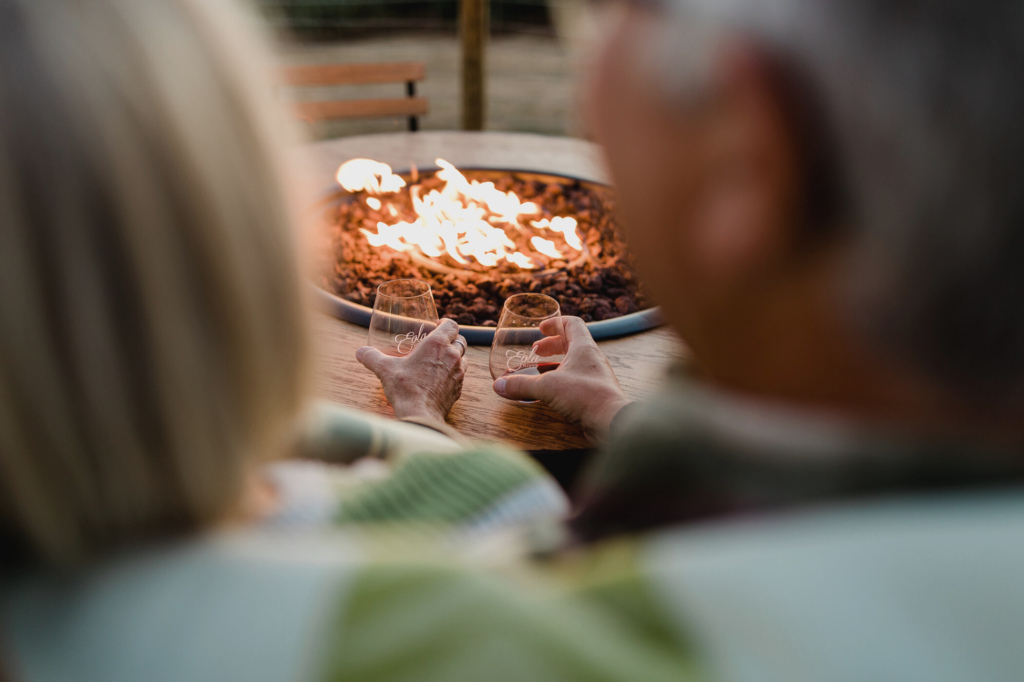 Fireside Patio Wine Tasting
Join Eola Hills for a wine tasting experience in authentic Pacific Northwest fashion. This seated experience is set fireside on our patio with a current flight of our Eola Hills Reserve wines. Featuring stunning views of our Willamette Valley vineyard and the coastal range, each 90-minute tasting will consist of at least 5 wines and seasonal add-on offerings.
While regulations on indoor service have changed, all wine service at this location will continue to be held outdoors. Parts of our patio are covered from the elements, but we recommend packing layers for this wintry wine experience. Blankets, boots and coats will pair perfectly with our alfresco sips. Each seating area for reservation will be located fireside.
$25/per person. Waived with 2-bottle purchase per person. Please include all guests in your reservation. Maximum group size is 4 people composed of no more than two households per group.
Walk-Ins are accepted, however priority is given to any pre-booked reservations. Masks will be required when moving around the property, but not while at your table.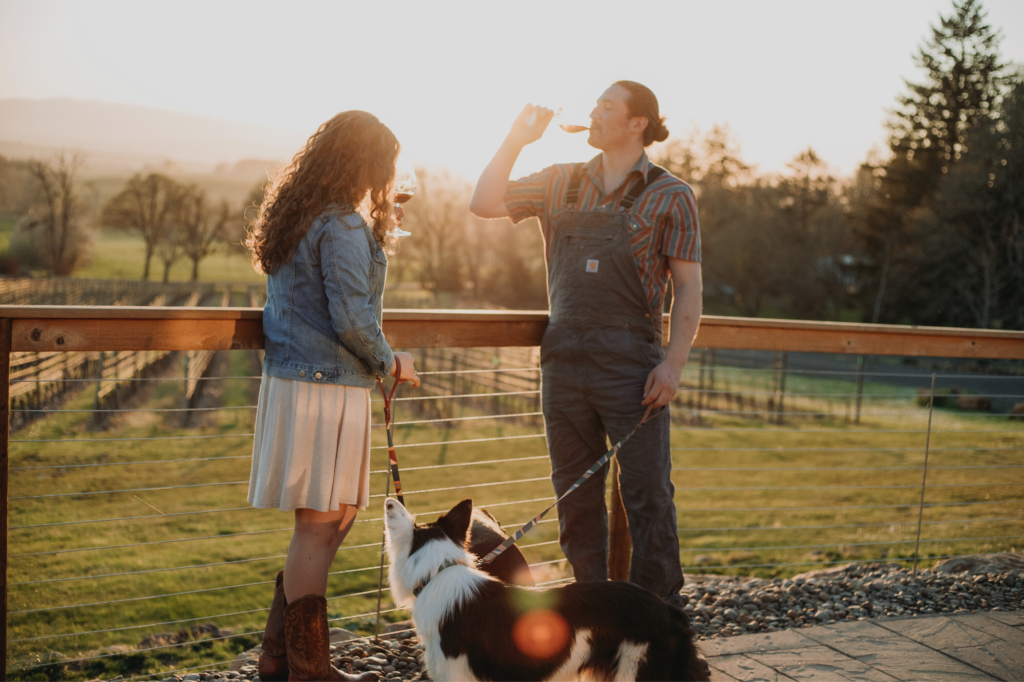 Eola Hills Legacy Estate Wiking Trail Experience
To celebrate our love for the land and the wine at that we are able to make because of it, we are excited to offer our Legacy Estate Wiking Trails, combining two of our favorite things – wine & hiking. Check in with our team in the Tasting Room, grab a trail map and take a self-guided hike through our scenic vineyard hillsides. Don't miss this out of the ordinary adventure in Oregon Wine Country. After your hike, pop in to purchase wine for at-home enjoyment.
$15 Per Person – waived with post-hike bottle purchase.
PLEASE NOTE: Wine Tasting reservations must be made separately.
Enjoy the spirit and flavors of Oregon at Legacy Estate Vineyard, just a 10-minute drive west of Salem. You'll find our beautiful new Legacy Estate Tasting Room, complete with a generous patio, sweeping lawns, and spectacular views of the vineyard and valley. Offering our top-tier Barrel Select Reserve portfolio, along with Sparkling and Dessert wines. Gourmet locally sourced picnic provisions also available (currently unavailable).
From Salem: from HWY 22 West, turn right onto Oak Grove. Legacy Estate is 1.7 miles on the right.
---
Additional Ways To Wine With Eola
Curbside Pick-Up
Call (503-623-2405), Email or place an Order Online to be picked up at our Eola Hills Rickreall winery. Give us a ring before you head out to wine country and we make sure your order is prepped and ready to load into your car upon arrival. **When placing an order online, be sure to select the button "Pick Up At Rickreall Wine Cellars" during checkout. (We are unable to accommodate pickup orders at Legacy Estate at this time.)