Coronavirus Response
One of the most beautiful features of wine is its innate ability to create and celebrate community – whether between family, friends or complete strangers. Wine brings people together – even when we're apart.
In our nearly 35 years as a family-focused winery and vineyard operation, we've certainly seen some ups and downs. We have always felt supported by the welcoming community of wine lovers across this great nation, and over the years many of you have become a significant part of our Eola Hills family. In light of the rapidly evolving Coronavirus (COVID-19) pandemic and recommendations regarding public gatherings, we want our friends around the country to feel safe and comfortable. Our team has crafted a four-fold response to ensure our wines continue to be available with ease for your enjoyment.
We hope these options for receiving Eola Hills wine provide a respite in these stressful times. In taking precautions today, we hope normalcy will soon return and our community will be stronger for it.
Wine Online
For those interested in bringing wine to your doorstep or the doorstep of a loved one, we will be extending 50% Off Ground Shipping with Promo Code: TOGETHER.
Curbside Pick-Up
Call (503-623-2405), Email or place an Order Online to be picked up at our Eola Hills Rickreall winery. Give us a ring before you head out to wine country and we make sure your order is prepped and ready to load into your car upon arrival. *When placing an order online, be sure to select the button "Pick Up At Eola Hills," (as opposed to the "Ship" button) before adding an item to your cart.
Local Delivery
Let our wine come to you! Call (503-623-2405) or Email your order and our staff will see you receive some premium Oregon wines without any added anxiety. Local Delivery will be available to homes or businesses within a 25 mile radius of our Rickreall location and on orders of 6 or more bottles. Orders must be completed and signed-for by an adult over the age of 21. Deliveries will be made on Fridays between the hours of 10am and 5pm. We will continue to offer this service until further notice
Tasting Rooms
At the moment, our Rickreall winery is currently open for regular business hours – everyday from 10am to 5pm. We have suspended wine tasting for the time-being, but will be open for bottle purchases to-go. Our Legacy Estate Vineyard will be closed until further notice.
*We are monitoring and will adhere to any new state and federal regulations regarding public gatherings. Should any operational changes occur, we will communicate these developments on our Facebook, Twitter, Instagram and website. We are taking guidance from the CDC regarding recommended health and cleaning measures in our tasting rooms to ensure the safety and well-being of our staff and guests alike. In addition to following stringent hygiene standards in our tasting room, we are asking all guests to wash their hands thoroughly or use provided hand-sanitizer upon arrival.
---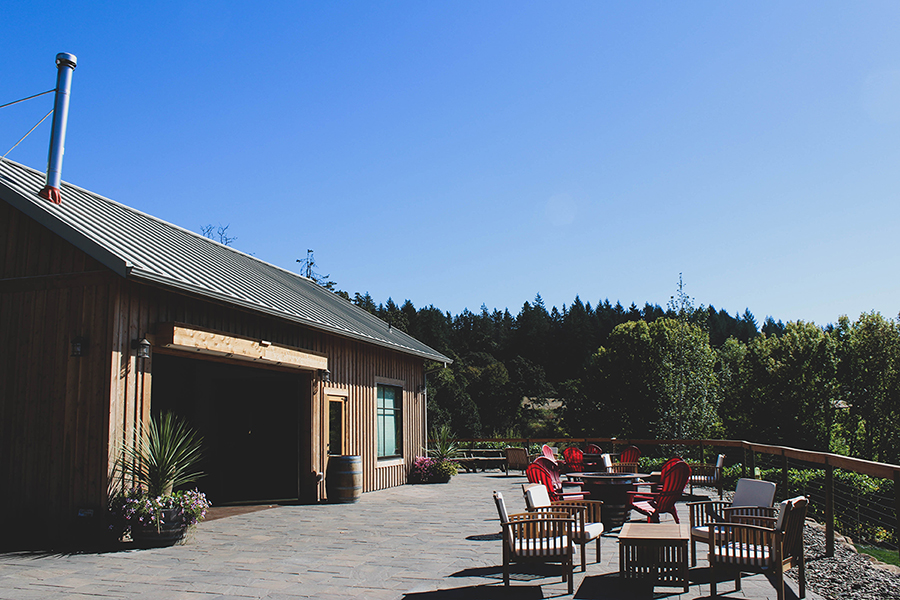 Legacy Estate Vineyard
1600 Oak Grove Road, Salem, Oregon | 503.362.1546
Current Hours: Temporarily Closed In Response to COVID-19 Precautions
For the off-season, our Legacy Estate Vineyard's cozy tasting room will be open by appointment only. We look forward to providing an intimate private tasting experience for wine lovers who are interested in a deep dive into Eola Hills' reserve tier wines and our longstanding history in the Willamette Valley.
How To Book:
Contact Direct Sales & Wine Club Manager Katie Bass at wineclub@eolahillswinery.com
Specify the date(s) and time(s) you're interested in visiting.
How many people will be joining you? To maintain privacy for you and your group: Minimum 2 Guests | Maximum 10 Guests. (*Interested in bringing more than 10 people to Legacy Estate Vineyard? Contact us for our Private Large Group Rates.)
*Making plans on the fly? Give us a ring to determine any last-minute availability. Call 503-623-2405 to inquire.
What's Included:
Charcuterie Board (suitable for your party size) featuring locally sourced artisan cheeses, meats and seasonal treats with ability to adjust for dietary needs.
Flight of Six Reserve-Level Wines
Private One-On-One Experience (plan to dedicate 1.5-2 hours)
Vineyard Tour (weather dependent)
Cost:
$30 Per Person ($20 For Wine Club Members)
One Tasting Fee Waived Per 3 Bottles Purchased
Book a Private Tasting | Book a private event | Virtual Tour
Enjoy the spirit and flavors of Oregon at Legacy Estate Vineyard, just a 10-minute drive west of Salem. You'll find our beautiful new Legacy Estate Tasting Room, complete with a generous patio, sweeping lawns, and spectacular views of the vineyard and valley. Offering our top-tier Barrel Select Reserve portfolio, along with Sparkling and Dessert wines. Gourmet locally sourced picnic provisions also available.
From Salem: from HWY 22 West, turn right onto Oak Grove. Legacy Estate is 1.7 miles on the right.
---
Rickreall Winery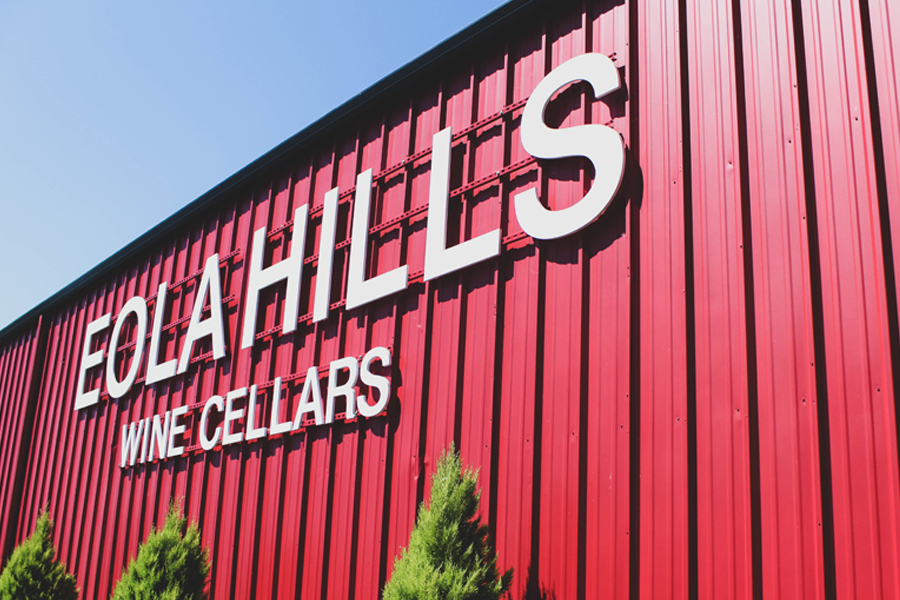 501 S Pacific Hwy, 99W, Rickreall, Oregon
503.623.2405 | 800.291.6730
Open daily 10am – 5pm*
*last pour 30 minutes prior to close
Tasting flights $15-$20, Wine Club members free
Book a private event | Winery Tours | Inquiries
Our original tasting room provides barrel room ambiance with a serene private garden. Offering our complete portfolio of wines, guests can enjoy all categories of our Classic, Barrel Select Reserve, Sparkling and Dessert wines. Gourmet locally sourced picnic provisions also available.
From Salem: from HWY 22 West, take Exit 16 onto 99W, South toward Monmouth. Eola Hills will be on the right after the first light.