One of the most beautiful features of wine is its innate ability to create and celebrate community – whether between friends, family, or complete strangers. Wine brings people together – even when we are apart. A cornerstone of Eola Hills Wine Cellars' is building community and finding ways to support a healthy lifestyle. Our team structures many of our events, promotions and charitable giving with a focus on Wine & Wellness – from our Bike Oregon Wine Country rides, Legacy Estate Wiking Trail, vineyard yoga and barre classes, to serving as a location for a local CSA produce pick-ups and sponsoring fundraisers in support of Oregon Food Bank.
We want to connect with organizations and businesses that support health, fitness and community-building to provide our guests and customers with opportunities for balance in their busy lives.
View Eola Hills' Wine & Wellness programs below and join us (whether virtually or in person) for an escape from the ordinary in Oregon wine country.
Wine & Workouts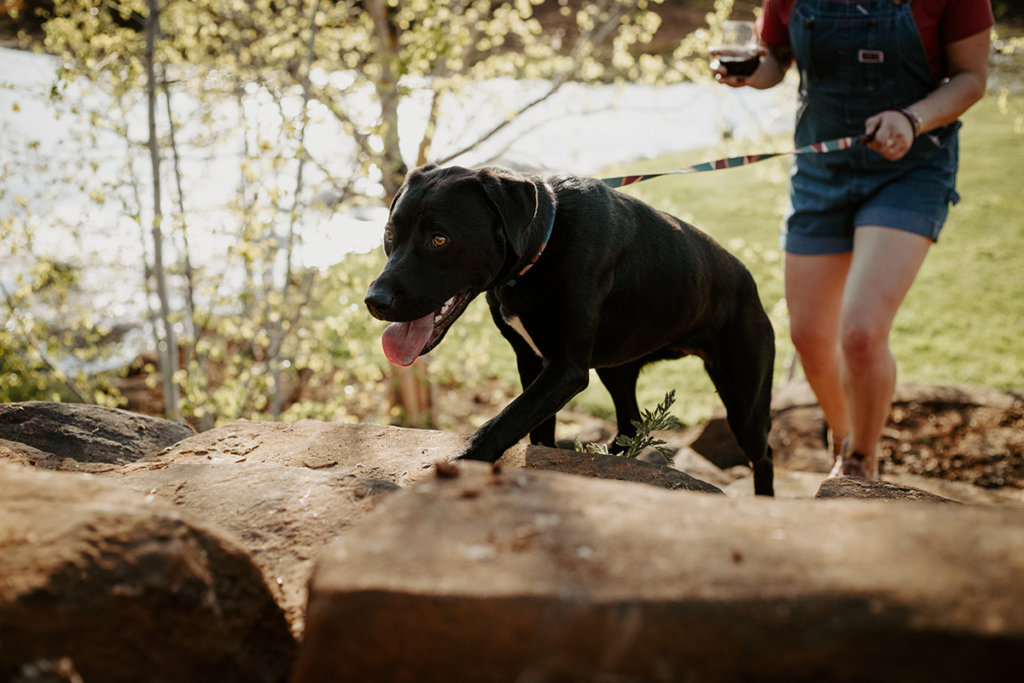 Legacy Estate Wiking Trail
Join Eola Hills on the trail. To celebrate our love for the land and the wine that we are able to make because of it, we are thrilled to launch the Legacy Estate Wiking Trail, combining two of our favorite things – wine and hiking. With trail map and wine glass in hand, take in this site's supreme vineyard and Willamette Valley views.
Discover More or Make A Reservation.
Bike Oregon Wine Country
As longtime lovers of cycling through Oregon wine country, Eola Hills Wine Cellars started Bike Oregon Wine Country (BOWC) in 1997. These fully supported and guided tours take cyclists along scenic backcountry roads, stopping for wine tasting along the way and concluding with a celebratory salmon barbecue feast, live music and wine tasting at our heritage estate.
Rides are led by Eola Hills' adventure-loving staff. Cyclists of all abilities are welcome. Short and long loops vary in difficulty, from easy to challenging, and range between 30-70 miles. Support vehicles offer a lift when needed and also serve as a carrier for any bottle purchases along the way!
Learn about our 2020 Bike Oregon Wine Country rides!
Yoga + Wine
Local Yogi goddess, Mikki Trowbridge, founder of Yoga+Beer® offers regular yoga classes at Eola Hills Wine Cellars throughout the year. During the warm, idyllic summer months, the sessions take place overlooking the lake and vineyards at Legacy Estate in West Salem. During the chiller months, our barrel room converts to a yoga sanctuary for quiet contemplation and zen moments before enjoying a glass of Rosé.
Mikki is also offering virtual classes to online communities. Find an upcoming Yoga+Wine class with Eola Hills.
Barre3
Another favorite partner in health is Barre3® and its incredible team at the local Barre3 Corvallis studio. Owner Robin Jones works with Eola Hills and our fans, friends and followers to build strength, restore balance, increase endurance and energy, decrease stress, and rediscover the joy of movement.
Discover Barre3 sessions with Eola Hills or sign up for live-streaming experiences.
---
Wine & Food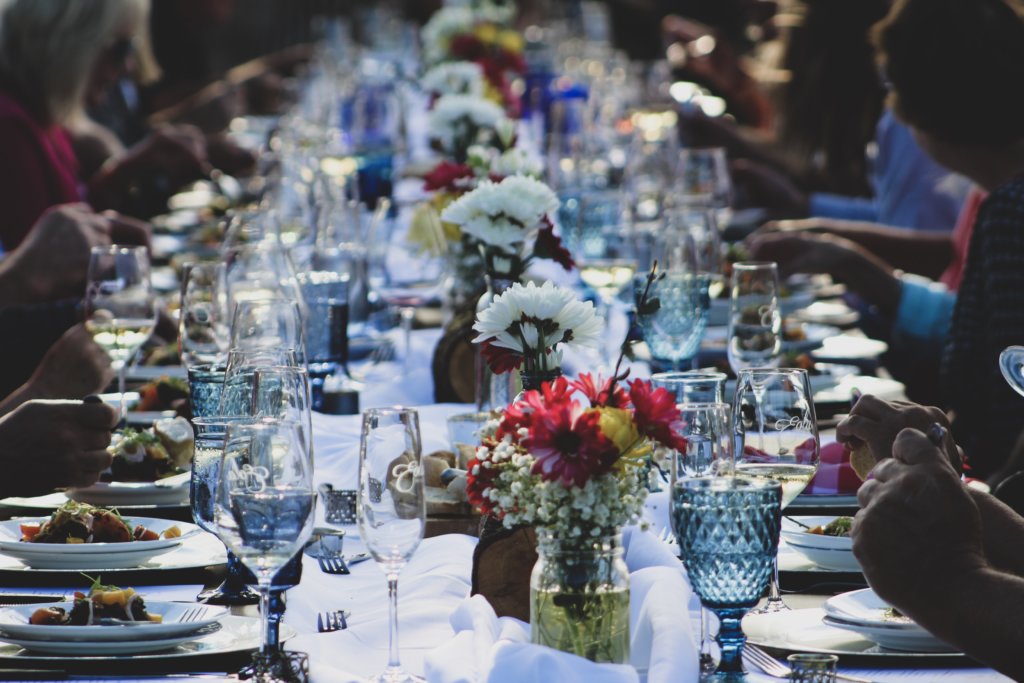 Spirit Of Oregon Fundraiser
Experience the Spirit of Oregon! Join Eola Hills Wine Cellars in support of Oregon Food Bank and their programs that provide access to healthy foods and fresh produce.
Help us make a difference for communities in need. Your secure online donation will help support Oregon Food Bank's holistic approach to ending hunger through programs and efforts that provide food, education and hope to our Oregon neighbors in need.
Twilight In The Vines
At Eola Hills, we love nothing more than sharing excellent wine with good friends in a beautiful setting paired with a delicious menu. Our culinary partner Chef Max Germano delights us with his thoughtfully crafted, locally sourced pairings.
We invite you to experience our exclusive Twilight in the Vines dinner series to showcase the best of our combined work. The series features a family-style gourmet menu with Eola Hills wine pairings in an intimate setting either nestled in our winery barrel room or out among the vines at Legacy Estate Vineyard.
Learn more about 2020 Twilight In The Vines dinners.