Join Eola Hills on the wiking trail.
To celebrate our love for the land and the wine that we are able to make because of it, we are thrilled to launch our Legacy Estate Wiking Trails, combining two of our favorite things – wine and hiking. With trail map in hand, take a self-guided hike through our vineyard hillsides bursting with supreme Willamette Valley vistas.
In partnership with Pacific Hound, Oregon's premier apparel and accessory creator for canines, our furry-friendly trail will take enthusiasts through the hillsides of the Eola Amity Hills AVA, among meandering vines and Legacy lake's singing bullfrogs to scenic Willamette Valley views.
Our Legacy Estate Wiking Trails are available by reservation. Guests may book appointments to hike the hills, with reservations every 15 minutes starting at Noon with the last offering at 4:15PM. Reservations are $15 (waived with a post-hike bottle purchase). With a broad portfolio of Oregon wines to tout, bottles range from $20 to $105. 
*Please note days and hours for Wiking Trail availability and Legacy Estate Vineyard wine tasting may vary depending on the season. Our website will feature the most up-to-date information. Please Contact Us with any questions.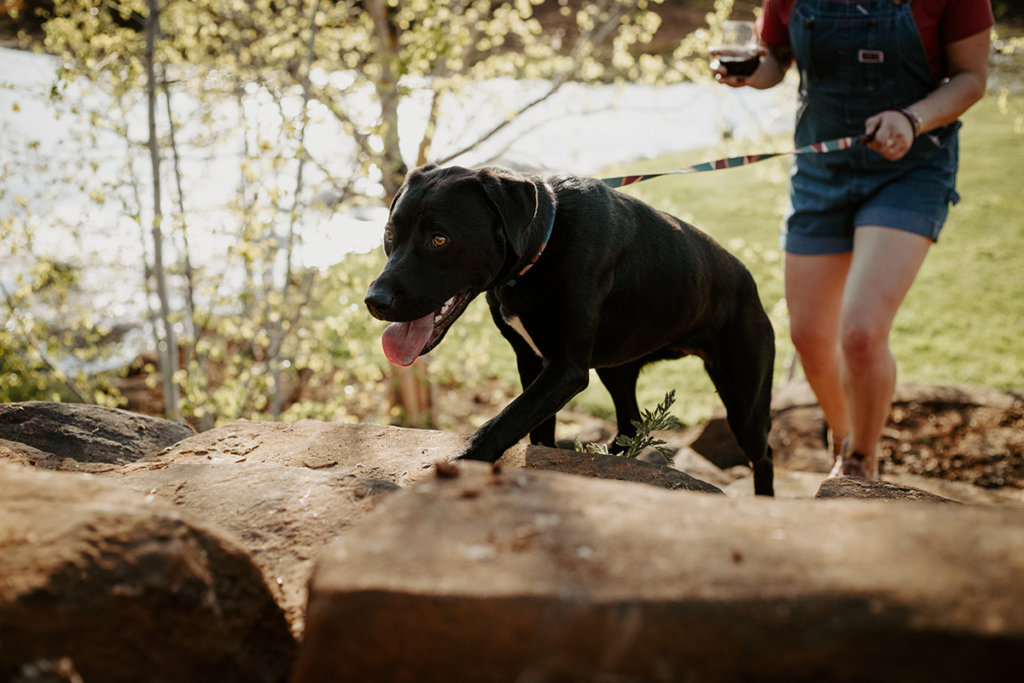 The Details (due to Coronavirus restrictions)
This program will continue to evolve as we respond according to changing COVID-19 restrictions, but we wanted to invite you out to enjoy the beauty of Legacy to take in some fresh PNW air. With the limit on social gatherings still in place, this experience is self-guided (with a handy trail map) and capped at a maximum of six (6) people per reservation. Please include any children in your guest count. We ask that all children visiting be able to follow rules of social distancing with other groups who may be enjoying wine on our property. Thank you for understanding, as we want to ensure our guests and staff stay as safe as possible. This experience will continue to change and evolve as the guidelines change following COVID-19 restrictions.
A cornerstone of Eola Hills Wine Cellars' is building community and finding ways to support a healthy lifestyle. Our team structures many of our events, promotions and charitable giving with a focus on Wine & Wellness – from our Bike Oregon Wine Country rides, Legacy Estate Wiking Trail, vineyard yoga and barre classes, to serving as a location for a local CSA produce pick-ups and sponsoring fundraisers in support of Oregon Food Bank. Learn More