Summer Uncorked Garden Sessions | Kingsley
Summer Uncorked, the Willamette Valley's premier concert series, has been reimagined for today's social-distancing times. We are excited to bring back LIVE MUSIC and the artists we love for a little Friday night fun at our heritage
Eola Hills Wine Cellars
. Our backyard bar is the perfect spot for
Summer Uncorked Garden Sessions
, every Friday in July and August from 6:30 – 8:30 pm. Pick up a delicious local meal from our food truck partner of the week, grab a chair (or bring your own) and enjoy the sweet sounds of summer and some semblance of normality in these strange times.
Tickets and availability are limited. Please purchase in advance!
UPDATE (6/27/20): We are saddened to announce that
Green Mountain Guild
has to pull out of our show due to a family emergency. We can't wait to have them back again when they are able.
While we will be missing their sweet sounds, we are delighted to welcome a newcomer to Eola Hills Summer Uncorked:
Kinglsey
!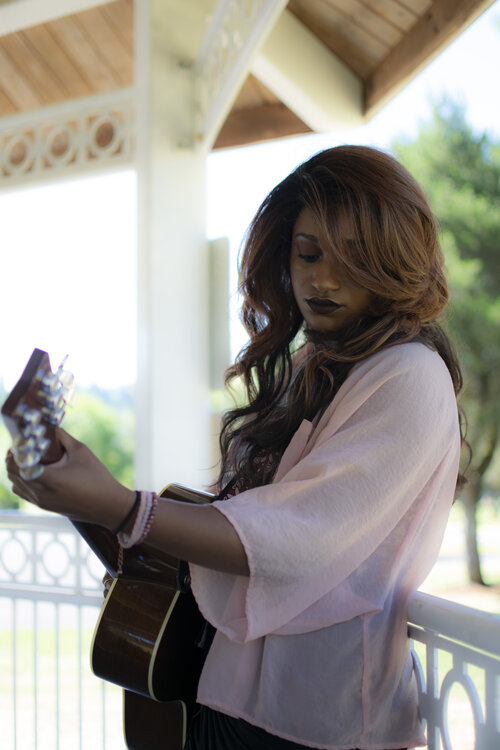 Bringing a stripped down, serene acoustic version of her show to us in the garden.
Growing up in the shadows of Chicago, Kingsley was raised to the rhythms of house music. The third eldest daughter of eight, she demonstrated a strong desire to perform and sing from an early age. She sang before she could talk, belting out Disney tunes and performing for family and friends. She joined the choir when she was 8 and taught herself to play guitar and piano. At age 10 she started a band. Inspired by pop music she began writing and producing her own songs.
It seemed she was destined for the stage, but life had other plans. While Kingsley was dreaming of the pop charts, she was also breaking school records in High Jump – track and field. Offered a sports scholarship she went off to college. To keep her love of music alive she took vocal performance classes, but sports, with its relentless demand for success, threatened her dream.
Then as fate would have it, in her third year of college, Kingsley was diagnosed with a competitive heart condition that ended her track and field days forever. Undeterred, and secretly relieved, she was finally free to devote her full attention towards her true passion.
She started an all-female a Cappella group, and developed skills in beat boxing and arranging, graduating with a degree in Vocal Performance and Business Administration.
Kingsley's unique and unforgettable voice will warm you up and melt you down. Her presence is captivating and overwhelming, she sings only on her personal experiences of life, love, and her journey of becoming Kingsley. Kingsley doesn't just stick with one genre, her vocal can do anything – her song are influenced by pop to R&B and anything in between! Kingsley has been making strong headway with opening up for acts like Elise Trouw and SG Lewis!
The Details:
Doors at 5:30 pm | Music 6:30 pm – 8:30 pm
Rotating Food trucks + Wine Bar
Eola Hills is committing to provide our guests with a safe venue to the best of our ability. Please follow all guidelines for attendance and arrival to help us create a safe place. To view our COVID19 safety measures and guidelines for safely visiting Eola Hills Wine Cellars, click here.
As always, Eola Hills Wine Cellars is family friendly. Kids are welcome, but please leave your furry friends at home for our summer concerts. Groups may not be larger than 6, and those who are unable to maintain proper social distancing will be given warning, and if necessary, asked to leave. Please be respectful of your neighbor and maintain proper social distancing. No outside food or drink allowed.
Summer Uncorked Garden Sessions | The Schedule:
Grab your tickets for other dates in this series
here: