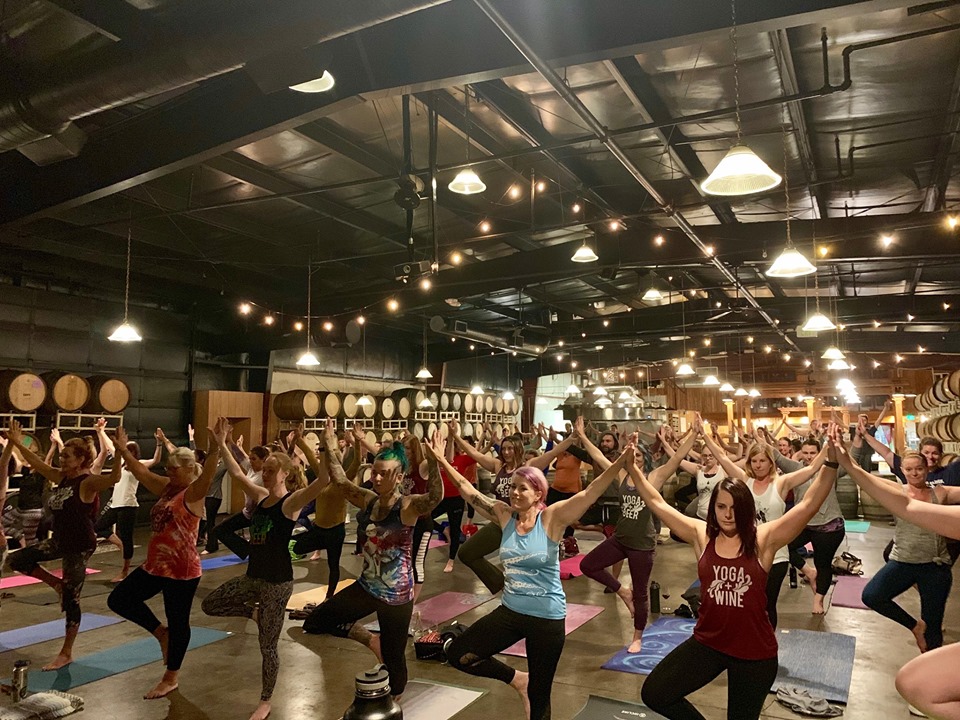 Calling all wine loving yogis!
For our final class of the year, we are joined by Acoustic Guitarist CJ Hawley who will be accompanying our mellow Monday flow in the barrel room. The perfect space to breathe, move, relax and recenter in during the holiday season. Join us on Monday, December 16th with Yoga + Beer instructor, Mikki Trowbridge. Come for a donation-based, all levels yoga class and then stay for a glass of wine. Please bring your own yoga mat, and food for a post-class picnic! Eola will be selling wine before and after class. Food will not be available for purchase, so we recommend bringing your post-class meal with you to enjoy with your wine!
More about CJ
Curtis "CJ" Hawley blends instrumental acoustic guitar techniques with experimental loops and effects. Originally hailing from the Bay Area, he's graced some of Portland's greatest music haunts such as: White Eagle Saloon, McMenamins Al's Den, and the Firkin Tavern. His playing style has sparked comparisons to Dave Matthews with adept finger-picking technique reminiscent of Andy McKee. His debut EP, "Roots," was released February 18, 2018, and is a collection of ambient instrumentals for moments of quiet contemplation.
Things to know:
Cost: By Donation. Pay what you can for class – with a suggested donation of $5 per yogi. You can make a donation when you register for class – or you can do so the day of class. Tokens of gratitude (i.e. chocolate, thank you notes, coffee cards, homemade gifts) are also accepted.

Wine is available for purchase after class. Yogis are invited to bring their own food or picnic for a post-class snack.

Please arrive 5-10 minutes early, if possible.

Please bring your own mat if you can, although we always have extras to borrow.

Class is open to yogis of all ages.
Register Below.