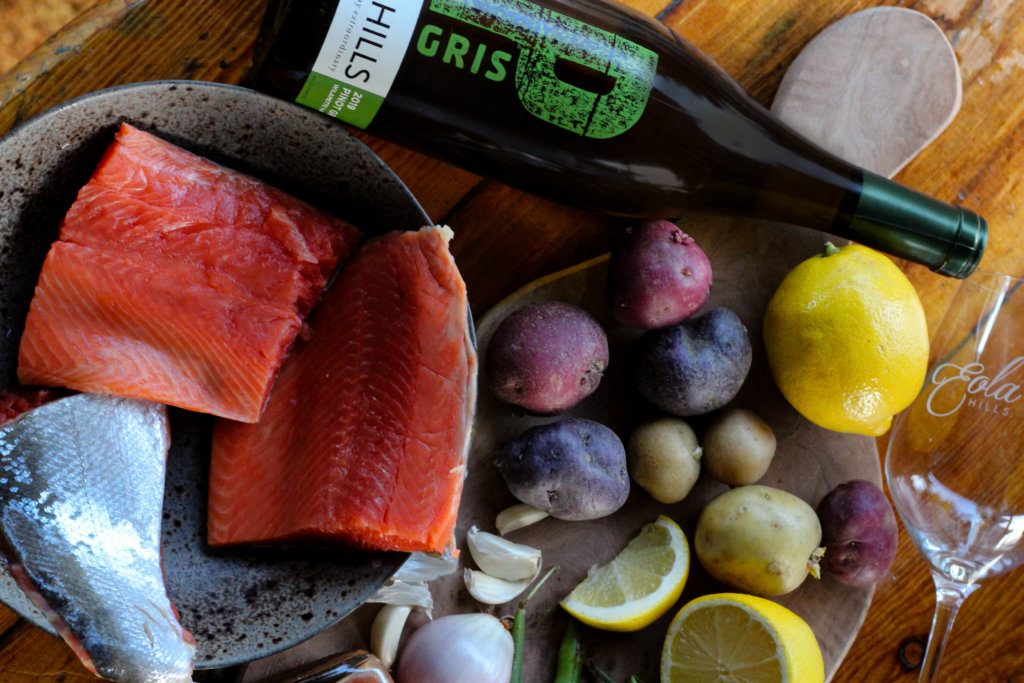 Eola Hills' Cooking Wine Series
For our epicurean staff at Eola Hills Wine Cellars, one of our favorite aspects of this industry is the spectacular opportunity for food and wine pairings. To bring some of our greatest foodie fodder to the table, we go beyond the beginner, over and above the culinary basics, and look for challenging but achievable recipes that not only pair well with Eola Hills' diverse lineup of award-winning Oregon wines, but allow for a little sipping on the side and might even include the selection as an ingredient.
Suggested Recipe for Pinot Gris Pairing
5-Ingredient Sheet Pan Salmon by Platings & Pairings (one of our favorite PNW food and wine writers)
We selected this recipe not only because we are avid followers of creator Erin Lynch's food and wine pairings, but we love its nod to iconic wild salmon – well-known and much loved in the Pacific Northwest. The elevated homestyle feel of the 5-Ingredient Sheet Pan Salmon make it perfect for mid-week meals for the family or a quick delicious dish. Our Eola Hills 2019 Classic Pinot Gris is an ideal and inexpensive pairing. It's natural acidity complements the citrus notes in this dish and highlights the leaner, full-flavored wild Pacific salmon.
Suggested Cooking (and sipping) Wine
Eola Hills 2019 Classic Pinot Gris ($14) – 92 Points, "Best Buy" from Wine Enthusiast. SHOP NOW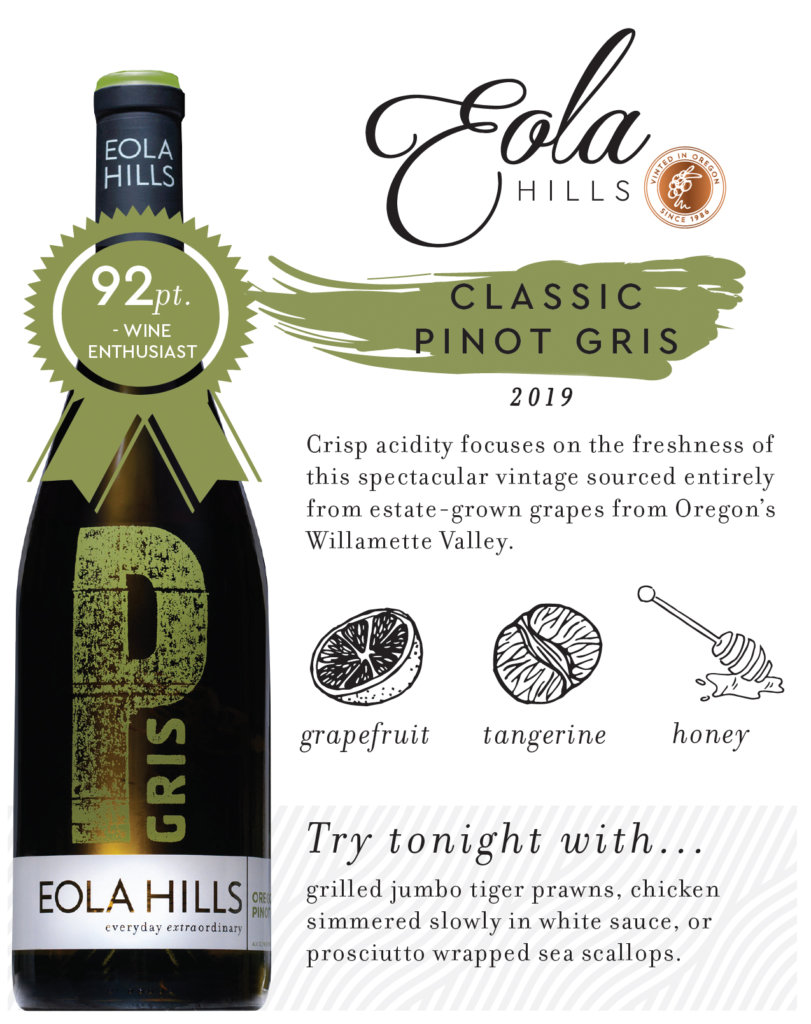 Alternate Pairing Recipes
Wine Enthusiast Scores & Accolades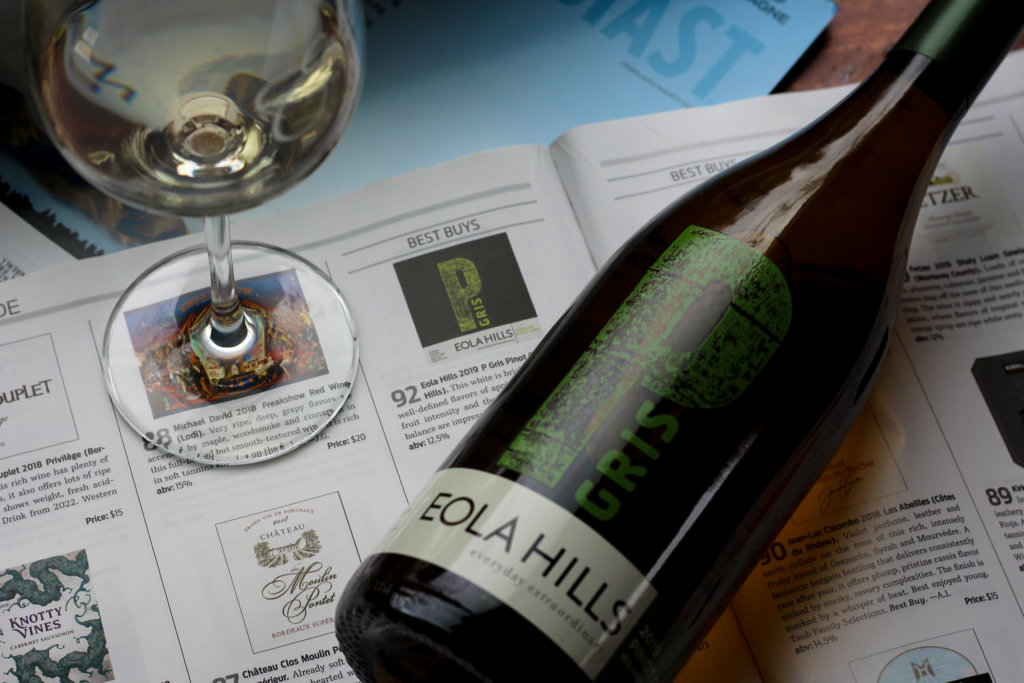 Founded in Oregon's Eola-Amity Hills in 1982 by former agricultural insurance specialist Tom Huggins, Eola Hills Wine Cellars' story began as grape growers which quickly led to entering the Willamette Valley winemaking game with its first vintage in 1986. More than 30 years later, Eola Hills Wine Cellars is one of the state's largest heritage wineries, with more than 300 acres of sustainably, dry-farmed vineyards. Still locally owned and operated and Eola Hills Wine cellars is rooted in its mission to create highly acclaimed wines at a great value.