Winery Comedy Tour
August 21, 2019 @ 7:00 pm

-

8:45 pm

$20

Join us on Wednesday, August 21st for a night of laughter and wine!
Nationally recognized comedians travel the country tasting local wine and making new fans in this new comedy circuit that brings quality comedy to folks for a fraction of what antiquated comedy clubs demand. Come out for a night of hilarious comedy and great local wines. This comedy tour takes top comedians who you've seen on TV and sends them out on the road to perform at wineries throughout the country. Find out which local wines pair best with hysterical laughter when The Winery Comedy Tour comes to Eola Hills!
This month's featured comedian:
KRANGUS GILLESPIE
–
No better enemy, no worse friend, Chris Gillespie has captivated tens of audiences. You can catch him causing ruckuses at Waffle House, or you can catch him at any given open mic in Phoenix. You can also catch him with 8 lbs Test line, but this is only recommended for expert fishermen. His storytelling is high in energy despite his dark material regarding his survival of Katrina, his hatred of his Marine Corps experience, and the loss loved ones. Despite how depressing the last sentence sounds, Chris always grabs the laugh in the end. In 2017 started the Drunken Spelling Bee at night clubs in Scottsdale AZ, where he developed a high energy to compete with the overly drunk and overly entitled audiences in Scottsdale Arizona. This was then added to the Big Pine Festival Roster in 2017, and then again in 2018. The premise is simple: the audience gets to participate, get drunk and try to spell words at the expense of their sobriety and crowd laughter. Starting in 2018, Chris placed 3rd in the Next Best Comic of the Four Corners in Durango Colorado and began touring breweries across the country in places such as Sheridan Wyoming, Gillette Wyoming, Boulder, and Denver Colorado.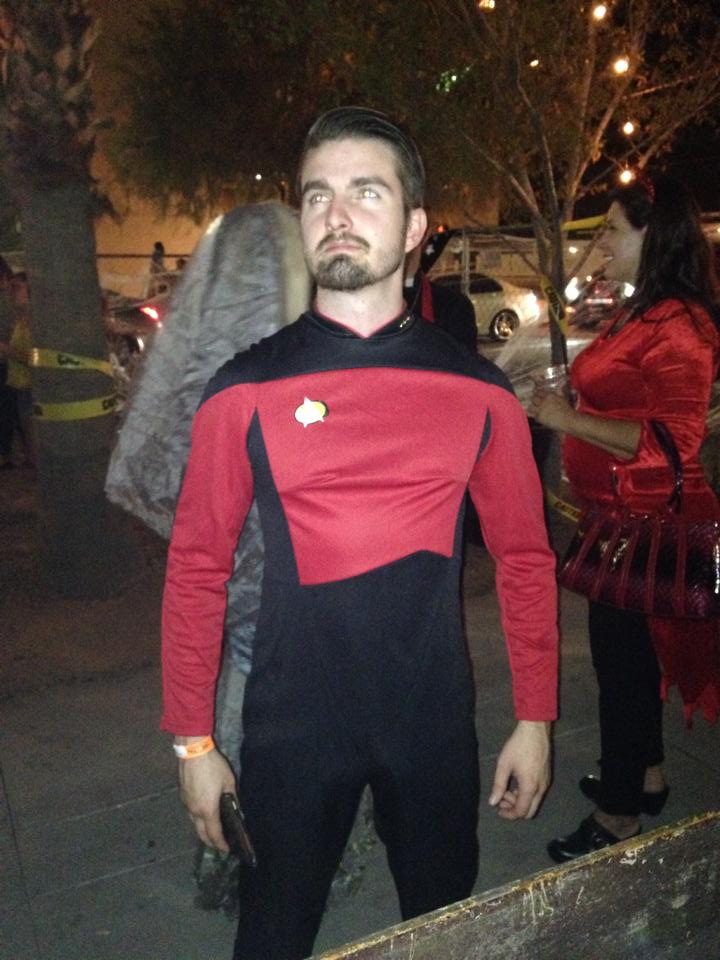 Special prize to one winner with the best caption for this month's comedian photo. Send us your best lines to events@eolahillswinery.com