Tri-County Charm Trail
June 28, 2017 @ 10:00 am

-

6:00 pm

Free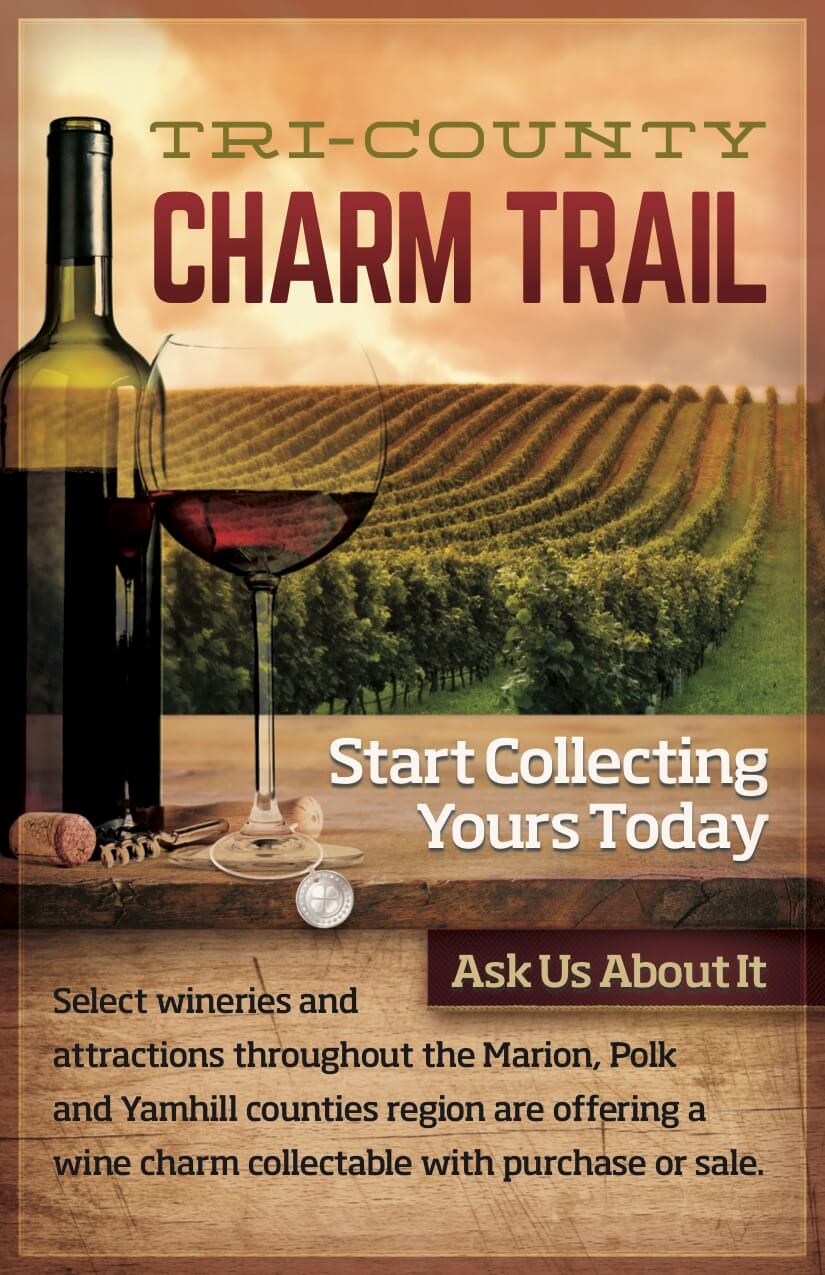 Select wineries and attractions throughout Marion, Polk, Yamhill counties are participating in the tri-County Charm Trail a program through Travel Salem and funded by the Oregon wine country license plate program.
The charms can be used on a bracelet, attached to a necklace or on a wineglass. It is FREE to be a part of the program! All you have to do is make a $10 purchase at the winery or buy a charm for $2.50, it's as simple as that!
Try to collect them all!
Hours of operation are based on the participating businesses.
Visit: http://www.travelsalem.com/blog/new-places-to-discover-in-2017